Super Tuesday Giveaway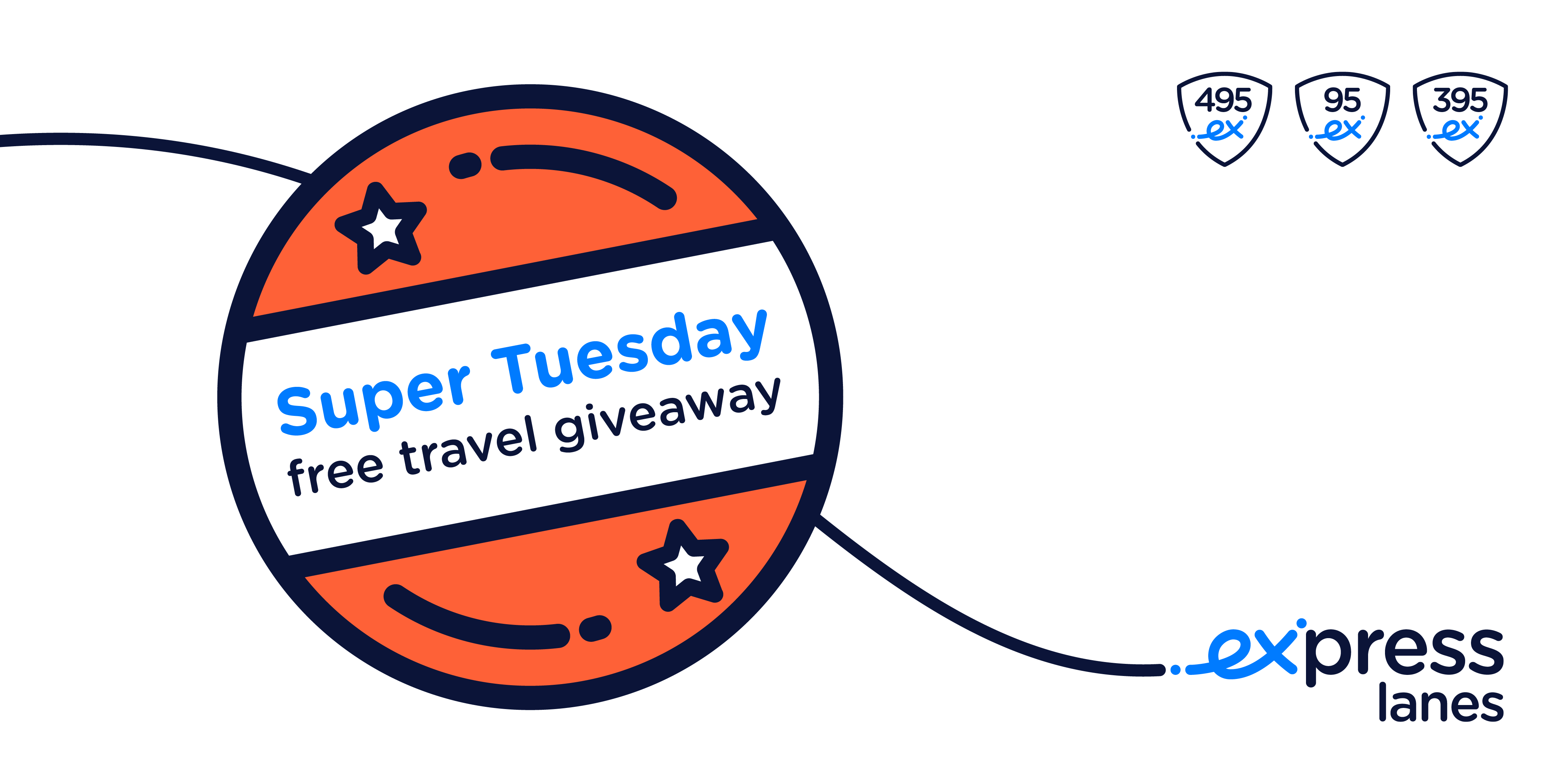 Choosing between candidates is hard, so we've made one choice easy: taking the 495, 95 and 395 Express Lanes to get to the places that matter most – like the ballot box.
The 2020 presidential race heads to the Virginia on Super Tuesday, March 3. And we're giving away a week of toll-free travel.
Enter by March 3 at 11:59 P.M. for a chance to win. Take two minutes and start by selecting "Super Tuesday Giveaway" from the dropdown below.
By clicking "Sign me up" you acknowledge that you have read and agree to the Express Lanes Super Tuesday Giveaway sweepstakes rules found at: https://expresslanes.com/express-lanes-terms-and-conditions.